Bio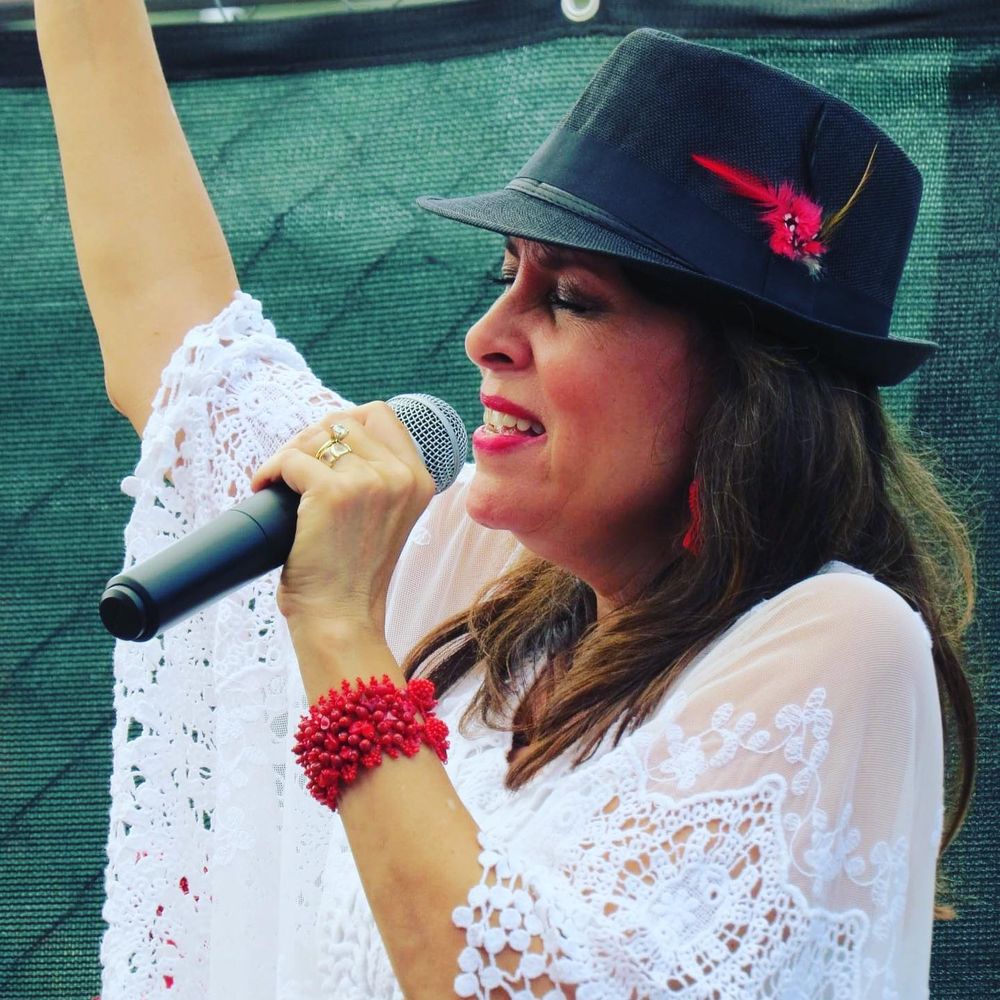 Meri Ziev, Vocalist
Ocean Ridge, FL (Palm Beach County)
Meri Ziev earns accolades everywhere she performs.  Marlon Foster, Visitor Services and Music Manager with the Cultural Council for Palm Beach County said, "Meri's performance was great, intimate and refreshing and one of the highlights of the Summer Performance Arts series." Sponsored by Legends Radio and News Chanel 5, her show, "In Other Words", was directed by Tony Award winner Faith Prince with Musical Direction by MAC and Bistro Award winner Bobby Peaco.  According to Faith Prince, "Meri has a beautiful voice...There's something very warm, calm and inviting about her." Read the article here:
https://www.palmbeachdailynews.com/story/entertainment/arts/2020/08/12/faith-prince-directs-local-singerrsquos-online-cabaret-show/42205543/
Meri is also a vocalist with the Spirit & Soul Jazz Band, a regular at Jazz on J Street, and a member of Women in Jazz South Florida.  Meri is also a proud member of the Manhattan Association of Cabarets and Clubs (MAC), The Mabel Mercer Foundation, the Cultural Council for Palm Beach County, Chicago Cabaret Professionals and Cabaret Hotspot.    
A perpetual learner, Meri continues to hone her performance skills through Advanced Level Master Classes led by Lina Koutrakos and Jeff Harnar, as well as advanced level vocal instruction with Patrick DeGennaro.
Show Themes
New Words - Meri is back with a fresh take on her award-winning show, "In Other Words". Broadway World Cabaret Award Nominee Meri Ziev spent her early childhood in NY, surrounded by art and music.  After a move to south Florida, she discovered the joy of cracking secret codes, unlocking the meanings of new words, and at just 16 years old, met a friend who sparked a compulsion to help others express themselves.  While on this path, Ziev took a detour through motherhood and musical theatre, ultimately finding cabaret - and her own voice - in the process.  Stephen Mosher of Broadway World calls Meri a "ball of sunshine"!  Come bask in her glow!
True Colors - A blending of the colors and chiaroscuro-the light and shadows-of life in lyrics. "Come Rain or Come Shine", "Vincent" (Starry Night), "Blue Skies", and, of course, the authenticity of our "True Colors"!   
Chanteuse Secrets - Peek behind the curtains & movie scenes, go backstage at the theatre, and take a glimpse into the personal stories of some of your favorite Chanteuses. They are only secrets until you come to the show!  I can reveal that you'll hear the music of Barbra Streisand, Ella Fitzgerald, Doris Day, The Ronette's & more!  
The Times & Tunes from Daddy's Dashboard, Part I - The music and culture emanating from the 8-track player and the radio of Daddy's Buick Riviera, from 1964 to 1965.  A listen-back to a banner year on Broadway ("Hello, Dolly!"), a blockbuster year of films ("Mary Poppins"), civil unrest ("Dancing in the Street"), and the latest & greatest innovations and music associated with the biggest event of the year, in Flushing Meadow, N.Y.-The World's Fair.  After all, "It's a Small World"!    
Crossover Hits Part I-  "& All That Jazz"-Which came first, the show tune, the jazz standard, or the movie music? "On the Street Where You Live", "Summertime", "All of Me" and more-Showtunes & Standards & Soundtracks, Oh my! Crossover Hits & All that Jazz!   
A Patriotic Parade of Songs-From the first flag of our country & the patriotic ditties of the time, through the greatest standards of the WWII era ("Stuff Like That There"), right into the enduring folk songs ("If I Had a Hammer"), & melodies that uplifted us while we struggled with the events of 9/11 (The Wind Beneath My Wings"), "This Land"—and this music—were "made for you and me!"  Includes a tribute to the 5 branches of the U.S. Military.  By the way, what exactly is a Yankee Doodle Dandy?   
My Favorite Things-Winter traditions such as "Besame Mucho" under the mistletoe, "Let it Snow" & celebrations around the world, "Mele Kalikimaka" is the thing we say!  Music, among "My Favorite Things", is the, "…Love to Keep Me Warm"!   
Summer Samba & Sizzle - includes "It's Too Darn Hot", "Heatwave", "One Note Samba" & "Summertime". We live in Florida.  What more do you need to know?!  
Autumn Leaves-Includes "Spooky", "Old Devil Moon", "Old Black Magic", and of course, "Autumn Leaves".  
[Photo by Peter Hoe Burling] 
PLUS!! Two DUET shows: 
"Legendary Ladies of Song" with Kelly DiLorenzo 
"Steve & Eydie! A Celebration" with David Meulemans